Blessed with a voice that glides effortlessly over music of many styles, Louise Perryman's dynamic expression and often awe-inspiring versatility has made her one of Sydney, Australia's busiest singer/songwriters.
"…such a big, soulful, jaw-dropping voice…"
Sydney Morning Herald
This charismatic performer is impossible to truly categorise, exploding the stereotype of conventional SOUL/R&B with her vibrant stage presence and richly textured voice. Louise is of that rare breed of singer/songwriter who actually embraces her audience, inviting them to join her on a journey of the soul. Her obvious love of live performance has attracted both the cream of Australian musicians and a dedicated fan base who all relish the experience of getting swept up in an artistic whirlwind of evocative lyrics and soaring vocals.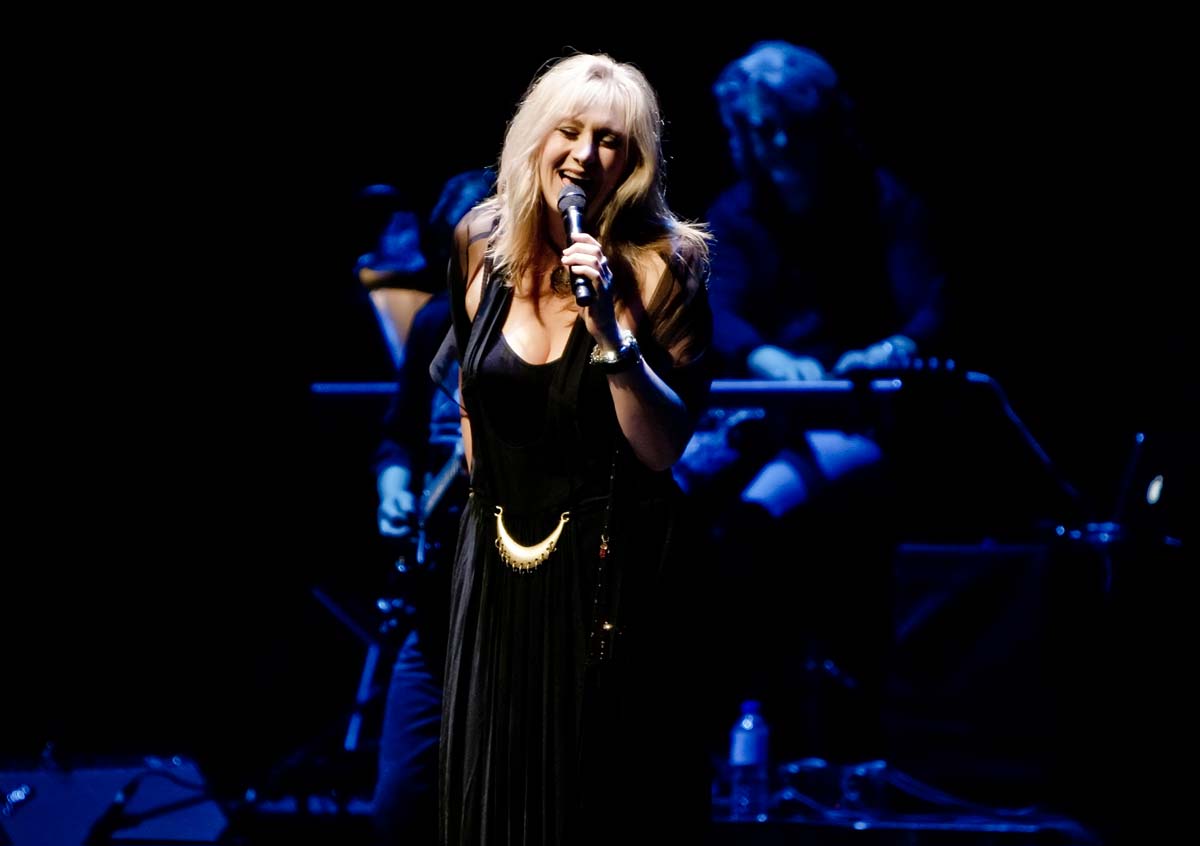 "Some will classify her as Jazz, some R&B, some Neo-Soul, some Pop, however my feeling is that most of you won't care about the category and just dig on the music…. This charismatic singer/songwriter has echoes of Laura Nyro, Minnie Riperton and Anita Baker "
Bob Davis, The World Famous Night Train Internet Radio Show at soul-patrol.net
Soothing and soulful, sensual and surprising, you will find yourself swimming in her voice. Her lyrics will tear at your heart, her melodies will gently wrap themselves around you and her extraordinary voice will heal your soul…..
Click here to visit Reviews page…
"..an imposing and intriguing performer with quite the stage presence. Her blues voice is difficult to reconcile with her fairness.."
18th Yalumba Thredbo Jazz Festival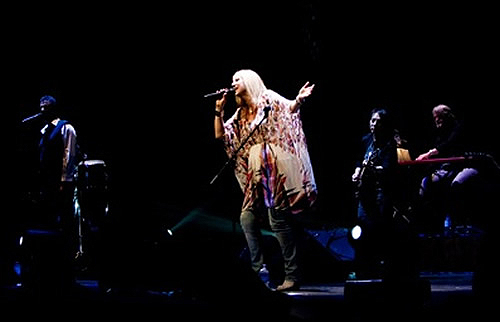 Originally from Adelaide in Southern Australia, Louise is the great grand-daughter of Adelaide's very first dance hall orchestra leader, Clarry Young. Louise's musical journey began as a viola player, studying at The Elder Conservatorium of Music and whiling away the hours at orchestra practice. School camps, a campfire and a few schoolmates who played the guitar planted the seed that would one day burgeon into the refined, highly esteemed artist she is today. Louise pursued a career in marketing and advertising before finally deciding that it was time to answer the voice that screamed out inside of her! By then, there had been many nights sitting at the piano writing songs.
"Whatever you can do or dream you can, begin it.
Boldness has genius power and magic in it."
Goethe
With just a suitcase of clothes and a suitcase of music, Louise moved to Sydney in 1987, and has since, amassed an impressive body of work with 5 albums already under her belt.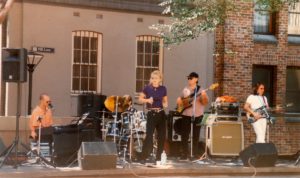 The road has, of course, been long and winding, with all of the twists and turns necessary to make the stories that form the basis of her songs all the more interesting.
Louise's career shifted into gear with the release of her first album "Come on-a my house" (recorded at the Sydney Opera House) which launched in 1999 to a packed audience at The Basement. In the same year, The APRA "Composer Exposer" Showcase led to national exposure with her tracks featured on two compilation albums of Australia's brightest talents. Louise continues to win coveted song writing awards both in Australia and overseas and is consistently singled out.
In the year 2000, Louise spread her musical wings, picking up the guitar to see if she could write in a different fashion. Indeed she did just that, and once again, her versatility and ability to transcend all genres is showcased, with an acoustic CD, "Nowhere Near Eleven" in March 2001.
Next, a superb piano and vocal album of timeless covers, "The Painter and The Bird", was recorded with Bill Risby. This album was quickly picked up by Universal Records in The Philippines and was released there in November 2003.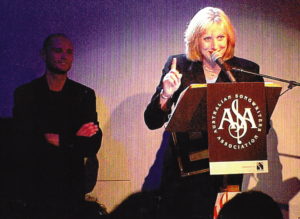 Then came, "Whisper My Name", released to much critical acclaim. Among the many awards received, Louise scored the prestigious 1999 Australian Songwriter's Association R&B Song of the Year for "Thinkin' Too Much" and was Billboard's Gospel runner up for "Prayer For You" in 2003. She is to this day, the blue-eyed soul darling of internationally respected soul music site, www.soul-patrol.com.
In late 2006, under the banner of Louise Perryman and the Paisley Couch Project, "whatever Lucy says", a laid-back album of contemporary, soulful pop songs was released. Produced by Sam Hawksley, one of the tracks, "Genius Of Love" won the 2006 Australian Songwriters Association Open section for Louise and her co-writers. Though some saw this new cd as a change in direction for Louise, most people were in agreeance that it was the same voice and the same quality song writing that everyone had come to expect from her. "Genius of Love" was also featured on episode 5155 of Australia's national treasure, Neighbours in 2007.
In 2005, Louise began her television production journey after accepting the role as Music Producer on Season 2 of Australian Idol. Since that time, her extensive knowledge of repertoire across all genres of music and well-rounded knowledge of performance has taken her on a production path through many of Australia's highest rating major network music-based shows and live concerts such as Australian Idol for Network Ten, Australia Day Live for Music Max, Australia Day At The House for Video Hits and It Takes Two and Dancing With The Stars for the Seven Network. Her most recent role as Co-Executive Producer-Music for the hugely popular, The Voice Australia (Seasons 1-4) and The Voice Kids has been her most demanding to date.
With respected Australian Producer, Phil Bathols of Spiritworks, Louise has also turned her hand to producing large scale live touring concerts such as The White Album Concert 2009/2014, Bob Dylan Night 2012, Beatles Back2Back 2011, Peace Train – The Cat Stevens Story, Let It Be 2010 as well as the Classic Albums Live Series Concerts and has just finalised the cast for the next Beatles Back2Back show to tour Australia-wide in the later part of 2016.
Somehow she also found time to perform in a sold-out short national tour of Joni : A Tribute to the legendary Joni Mitchell with Wendy Matthews, Tania Bowra, Kristen Berardi, Rachel Gaudry, Virna Sanzone and Katie Noonan in 2009 as well as Rumours and Bat Out Of Hell for the Classic Albums Live Series in both performer and Executive Producer roles.
Her love of songwriting extends to co-writing for other artists. "When I Get There", co-written with Vince Pizzinga, appeared on Anthony Callea's double platinum debut CD, The 2005 cast of Australian Idol recorded her track, "Ready" (co-written with John Foreman and Brydon Stace) as their single, and in more recently, Sony BMG's Amy Pearson and the young sisters from the Life Changing Experiences Foundation Sister 2 Sister programme recorded her song "When It's Right For You" – a co-write with Brooke McClymont and Anthony Egizii of power writing team, DNA. In 2011, she began writing for kids' market when she was asked by Barb Griffin to co-write several songs for Network 7's kids show, Toybox.
Louise continues to be at the industry forefront of nurturing young talent, sharing her knowledge with the younger generation of stars by working as a Consultant for the Talent Development Project of NSW offering music business, repertoire, song-writing and performance guidance.
Louise's albums sell in many countries, thanks to the wonders of the world wide web, reaching as far as the US, the UK, France, Spain, Italy, Germany, Denmark, Belgium, Switzerland, Finland, The Netherlands, Japan, South Korea, Thailand and even Senegal!
Her provocative lyrical style, honesty, humour and "that voice" continues to strike the right chord with her peers and her growing audience. She is style with substance … she is raw energy with a slick coating of soul … and she will surely go straight to your heart!
For more info on Louise's albums, please click a cover below.